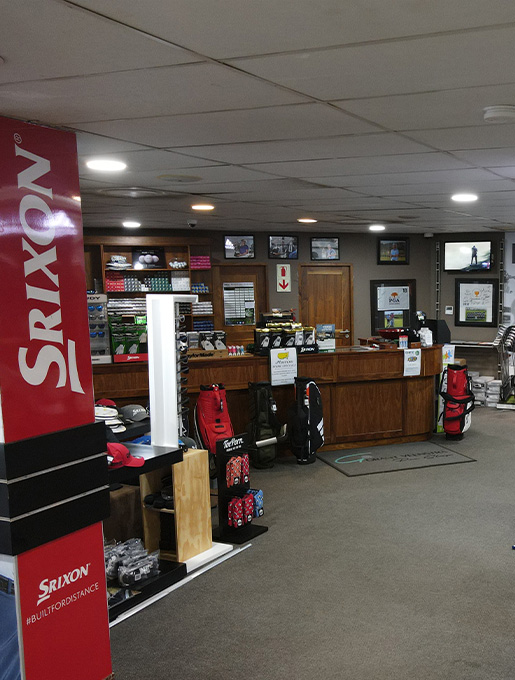 The GV Pro Shop has rapidly established itself as a premier destination for golf enthusiasts, nestled within the picturesque Ebotse Links golf club. This exquisite club promises an unparalleled in-land links experience that will leave you in awe. At our esteemed pro shop, we take immense pride in offering an extensive array of top-notch apparel, meticulously curated to showcase the leading brands in the industry.
Our commitment to excellence goes beyond just clothing. We also cater to every golfer's desires with an impressive collection of top-of-the-line golfers' accessories, specially handpicked to enhance your game and style on the course. Additionally, we proudly present the latest and most innovative golf equipment, freshly launched to elevate your performance and provide that competitive edge you crave.
What truly sets us apart, however, is our devoted and experienced staff, whose passion for golf matches their dedication to serving you. Always approachable and ever-willing to go the extra mile, our team stands ready to assist with all your golfing needs. Whether you seek expert advice on equipment selection, fitting assistance, or simply a friendly chat about the sport we all adore, you can count on us for unparalleled support and guidance.
Embrace a golfing experience like no other at the GV Pro Shop, where a world-class inventory meets exceptional customer service, creating a haven for golf aficionados of all levels. Unleash your true potential on the greens with our carefully curated offerings, and let us be your trusted companion on your journey to golfing excellence. Visit us today and discover the ultimate golf shopping experience you've been longing for!
Our club fitment program delves deep into understanding your individual needs and preferences, ensuring that every club in your bag becomes an extension of your playing style.
For a truly tailored and personalized experience, we encourage you to book your next fitting session with Drikus Van Der Walt. Rest assured, as you step onto the range, our dedicated driving range staff will be there to extend a warm welcome and ensure that your golfing gear is in impeccable condition. They are committed to matching your equipment perfectly to your unique swing, enabling you to achieve that elusive and flawless tee shot.
Our club fitment program delves deep into understanding your individual needs and preferences, ensuring that every club in your bag becomes an extension of your playing style. Whether you seek a precise driver, a forgiving iron, or a versatile putter, our experts will meticulously analyze your swing and recommend the ideal equipment to amplify your strengths and conquer any weaknesses.
Here at Ebotse Links Driving Range, we pride ourselves on going above and beyond to deliver an extraordinary club fitting experience that goes beyond mere satisfaction. Our mission is to equip you with the tools you need to excel on the greens, empowering you to push boundaries and achieve new heights in your golfing journey.
Don't miss this opportunity to experience golfing excellence like never before. Secure your spot for a transformative club fitting session with Drikus Van Der Walt today, and let our driving range staff guide you towards greatness with precision, care, and an unwavering commitment to your success on the golf course. Your game will thank you, and so will your scores!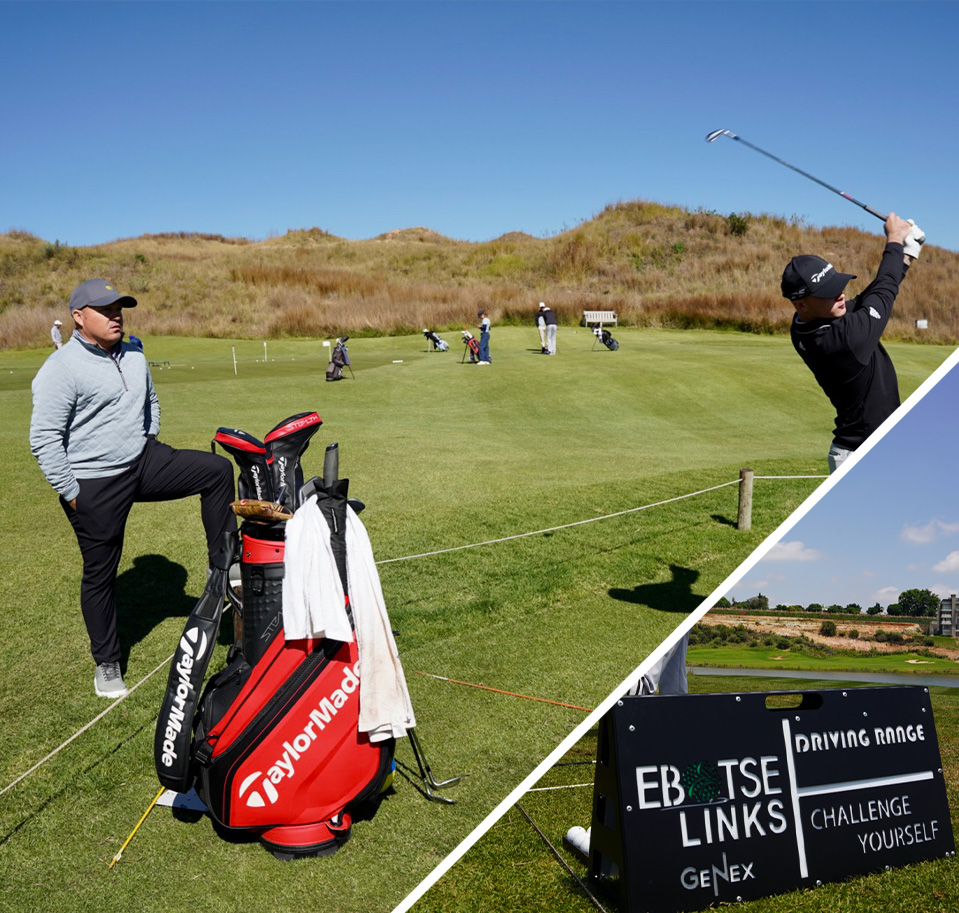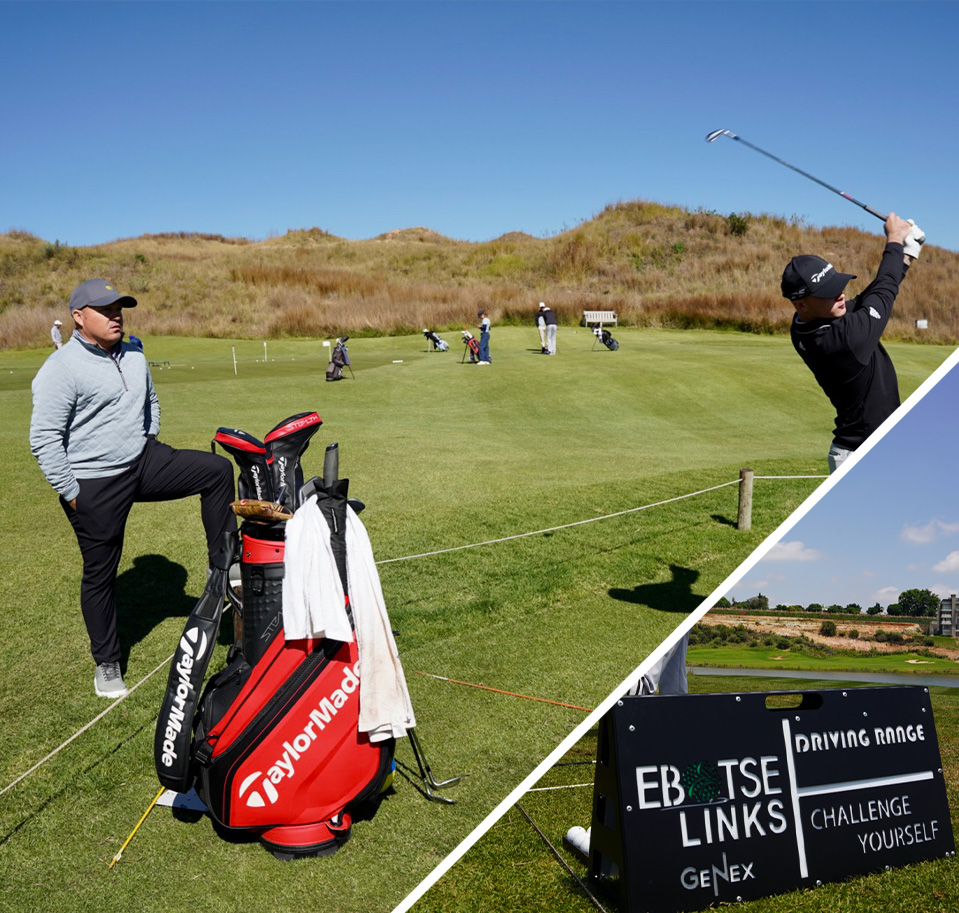 Experience the pinnacle of professional club fitting with the cutting-edge Trackman 4 system, proudly offered at our facility.
The Trackman 4, stands as a dual radar marvel, meticulously tracking every intricate movement of both the ball and your club individually. With this revolutionary technology at our disposal, we have harnessed the power to eliminate any uncertainties, leaving no room for guesswork when it comes to fitting you with precisely the right equipment.
Harnessing the unmatched capabilities of the Trackman 4, our club fitting process has transcended traditional boundaries, propelling us into a realm of unparalleled precision and accuracy. As you step into our facility, be prepared to witness a seamlessly integrated system that carefully analyzes your swing, ball trajectory, and club data, ensuring a comprehensive understanding of your unique playing style.
At the heart of our approach lies a dedication to equipping you with gear that perfectly complements your individual needs and preferences. The Trackman 4's sophisticated technology enables us to uncover invaluable insights into your swing dynamics, allowing our expert team to recommend the most suitable clubs with unparalleled confidence.
Say goodbye to uncertainty and embrace the future of club fitting with the Trackman 4. Trust in our team's expertise and the power of this cutting-edge radar system to propel your golfing journey to new heights. Discover the harmony between your swing and the right equipment, and unlock your full potential on the course. Step into a world where precision meets passion, and elevate your game with the ultimate club fitting experience.